TEN DAYS OF TOURING ITALY 2011
BY TOM FRASCELLA MAY 2011
DAY EIGHT AND NINE: FLORENCE
We left Rome behind on the eighth day of our tour and drove to the beautiful northern Italian city of Florence. Florence traces its history back to the Roman era and is the capital city of Tuscany. The city sits on the Arno River, and is crossed by a number of bridges. Florence was the center of the Renaissance and the list of notable sons born there is incredible including Dante, Boccaccio, Da Vinci, Botticelli, Machiavelli, Michelangelo, Donatello, Gallileo and the Medici family to name but a few.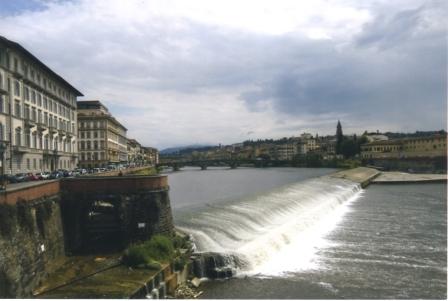 Arno River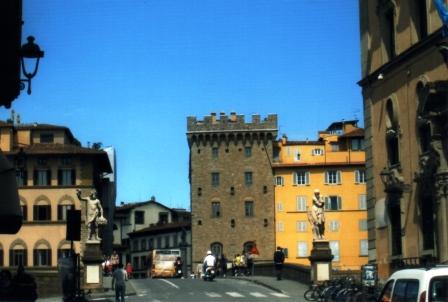 Bridge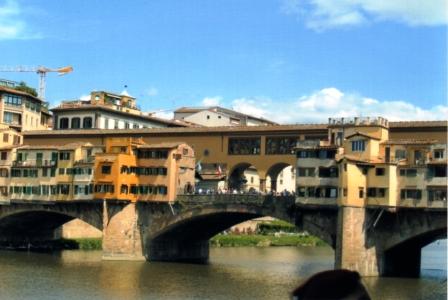 Ponte Vecchio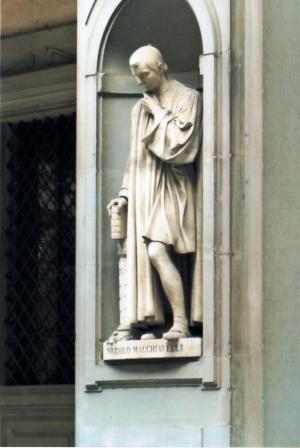 Statue of Machiavelli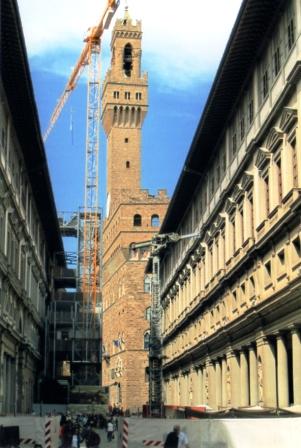 Outside the Uffizi gallery
One of the great structures of Florence is the Cathedral Santa Maria del Fiore with its great Dome. Equally important is the nearby Baptistry and the renowned bronze doors designed by Ghberti and commissioned the Gates of Paradise .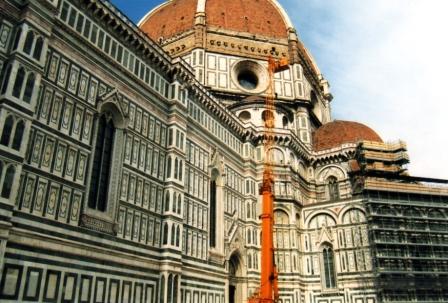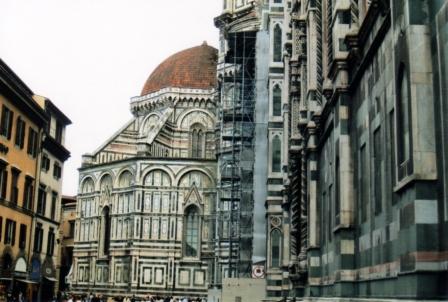 Cathedral Santa Maria del Fiore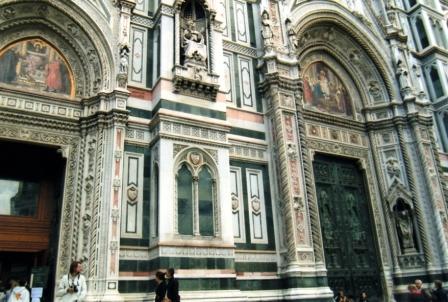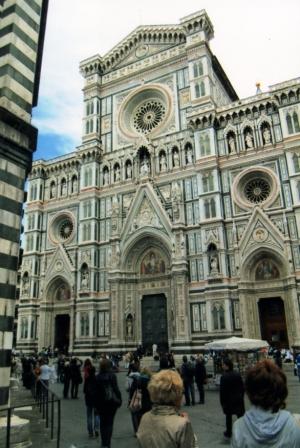 Cathedral Santa Maria del Fiore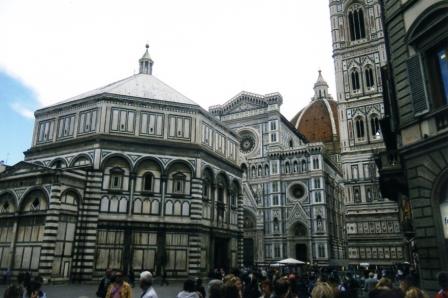 Baptistry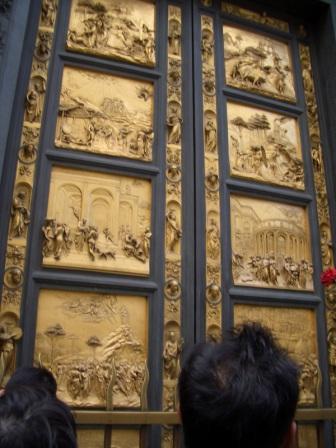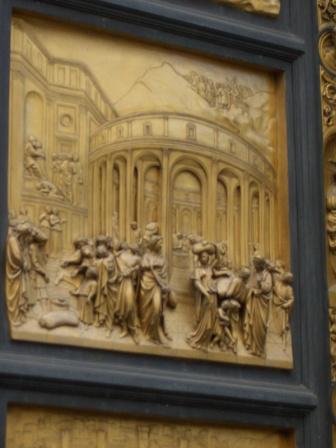 Gates of Paradise bronze doors designed by Ghberti
Photos by Rich Steo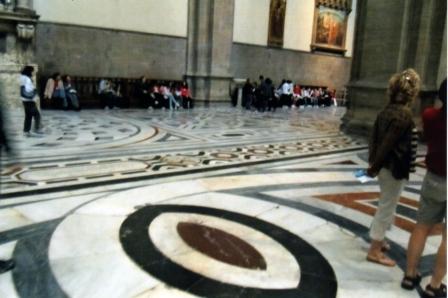 inside of Cathedral Santa Maria del Fiore
Great art abounds in the museums of the city. People are especially drawn to the works of the great Renaissance masters including Michelangelo.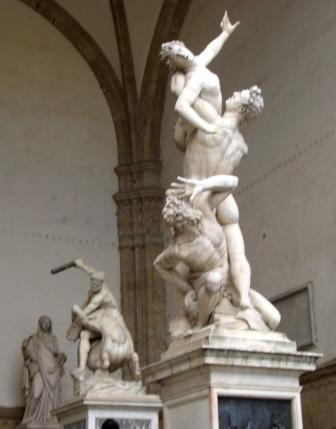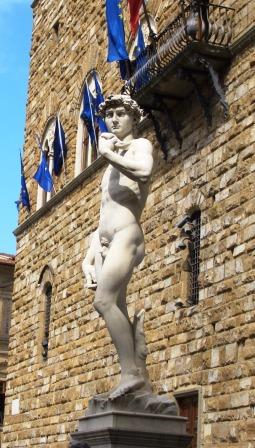 statues in the square David
Photo by Rich Steo Photo by Rich Steo
On one of our evenings we took a short bus trip across the Arno to dinner at a wonderful dinner club. In addition to having a very nice meal we were entertained by opera and contemporary singers and confronted by the owner/comedic distraction.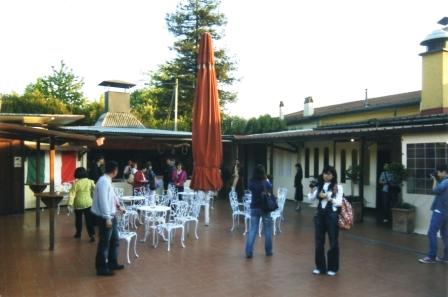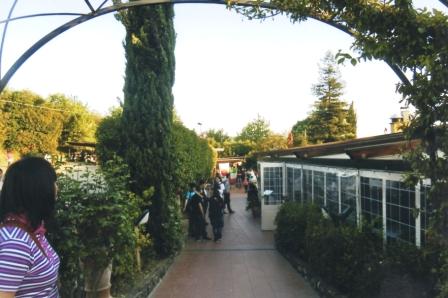 dinner club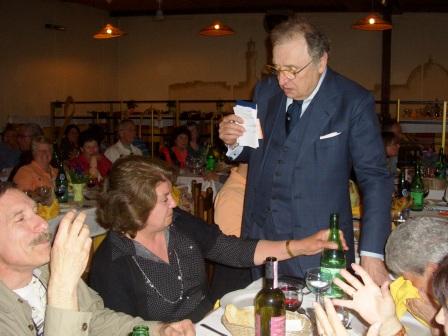 owner/comedic
Photo by Rich Steo
Across from the dinner club was an ancient monastery whose grounds were very beautiful as we approached at sunset.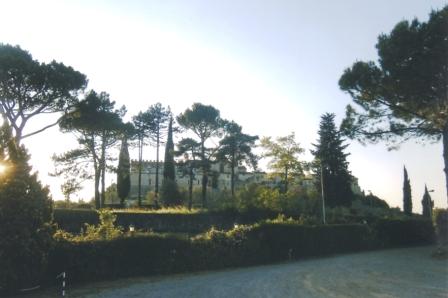 ancient monastery
Florence, like Rome, is very hard to see in just two days and before we knew it we were on our way to our final stop Venice.
© San Felese Society of New Jersey