TEN DAYS OF TOURING ITALY 2011
BY TOM FRASCELLA MAY 2011
DAY FIVE: SORRENTO AND CAPRI
Day five was a free day to explore the area on our own. As we were staying in Sorrento we were ideally located to go in a number of directions of our choosing. Using very good local transportation, trains, we could go back to the ruins of Pompeii or further explore the sights of Napoli without much effort. We could also catch the local ferry to Ischia or Capri or any of the major towns along the Amalfi coast. We could also choose a relaxing day simply staying in Sorrento and enjoying the breathtaking coastal views, or the easy and casual downtown shopping and restaurants. I think the majority of our group opted to stroll into the shopping district of Sorrento in the morning.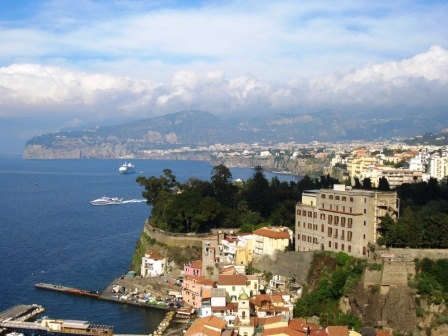 Breathtaking coastal views
photo by Rich Steo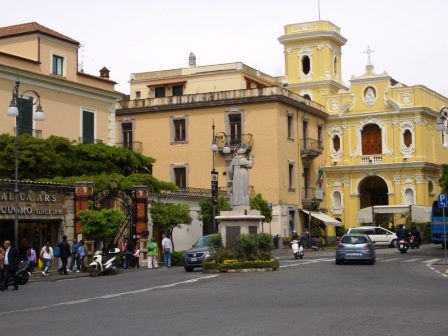 Downtown shopping area of Sorrento
photos by Rich Steo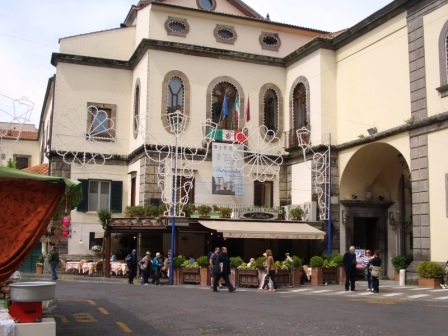 Downtown shopping area of Sorrento
photo by Rich Steo
Many of us choose to visit the island of Capri by ferry in the afternoon. Photograph below shows dock in Sorrento where ferry leaves to go to Capri. Island is faintly visible beyond the land jutting into the sea.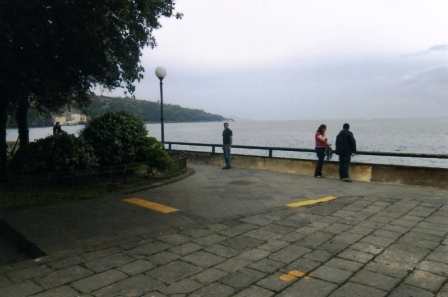 Dock in Sorrento
Once on the island there is a great deal to see and do from hiring a boat to visit the Blue Lagoon visiting the ruins of the Roman Emperorís villa, eating at beach side restaurants, or riding the tram to the top of the island where high end shops, spectacular views and beautiful gardens abound.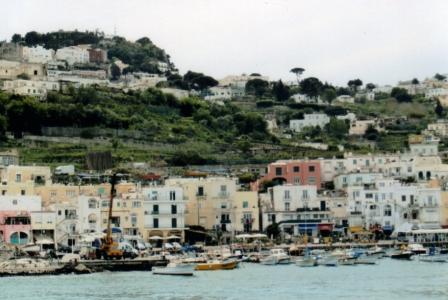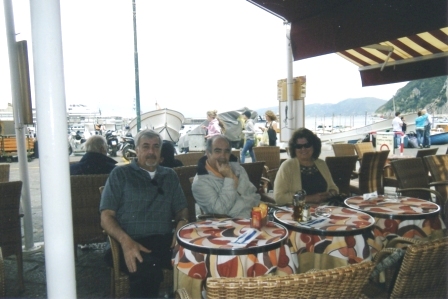 Approaching the port of Capri Beach side restaurant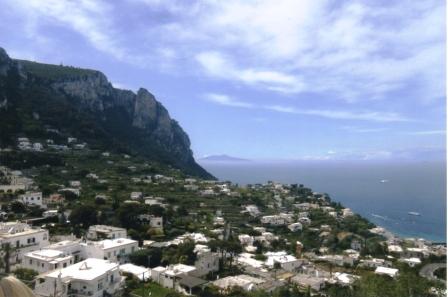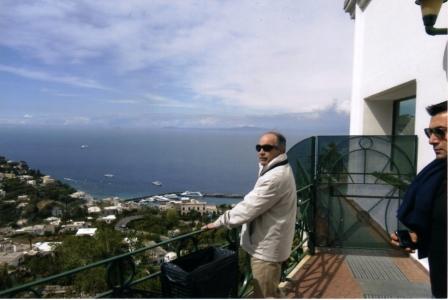 Spectacular views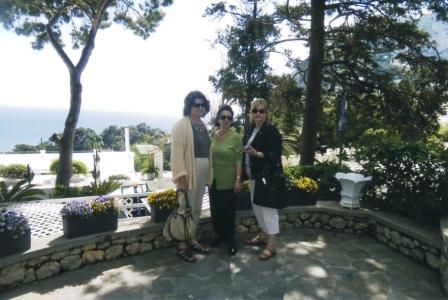 Beautiful gardens
After our return we were free again to have dinner either at the hotel or in one of the many restaurants in Sorrento, turn in early and prepare for our next destination Rome.
© San Felese Society of New Jersey