TEN DAYS OF TOURING ITALY 2011
BY TOM FRASCELLA MAY 2011
Day Ten: Final Day of Tour Venice
Day Ten brought with it our final day on tour in Italy. Our last stop on our tour was the beautiful and enchanting city Of Venice. After a brief walk from the public lot where buses disembark tourists we arrived at our hotel for the day. The hotel, located right on a canal featured great accommodations as can be seen from the photograph taken in the lobby.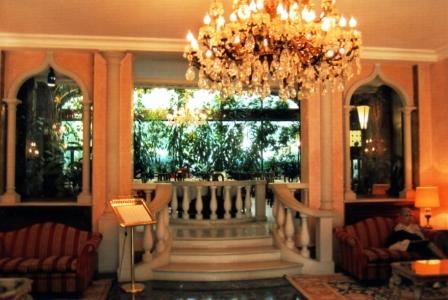 the lobby
Venice is first and foremost a seaport and its rich history, foods and economics are connected to the sea. Today many sea going commercial vessels arrive and depart daily. Many of the 117 small islands that make up the city are connected by pedestrian bridges. Some bridges are modest, some very fancy but each adds to the charm of the city.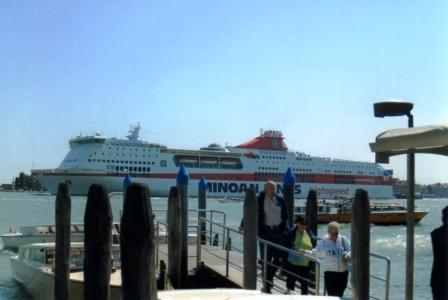 cruise ship departing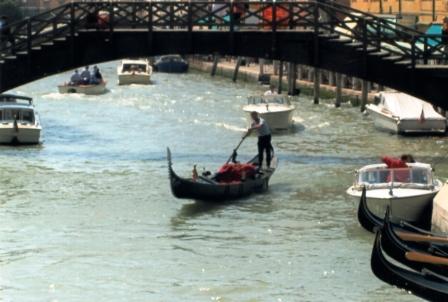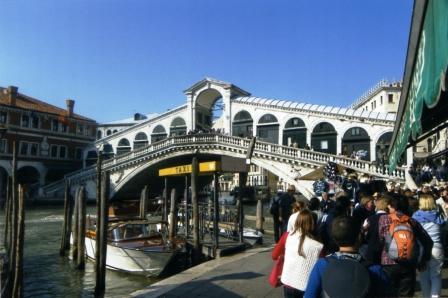 pedestrian bridges
The canals remain the primary source of motorized transportation and supply to the city and are very busy with all sorts of water craft. Most homes in Venice front on the canal. As a result of rising water levels the first floors of most houses are no longer habitable.
small watercraft traffic on the grand canal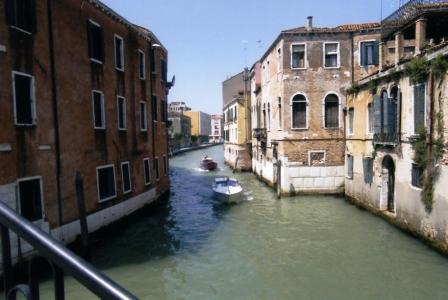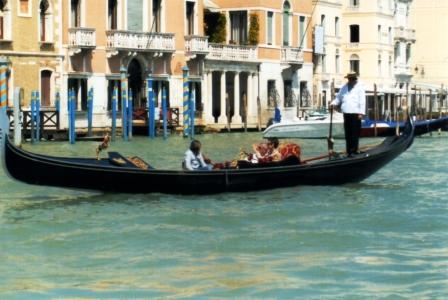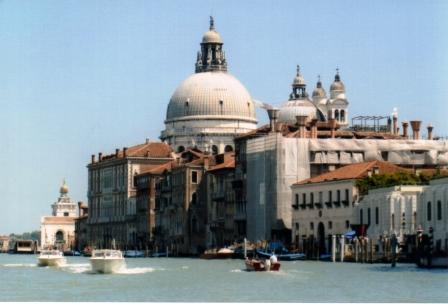 first floors of most houses no longer habitable
Small cafes and shops line the canals. There are larger squares and the small shops are filled with all sorts of items including carnival masks . Many of the shops carried Venice's famous Murano glass. While we were there we were able to see a demonstration of this craft at the factory.
Below: cafes and shops line the canals
photos by Rich Steo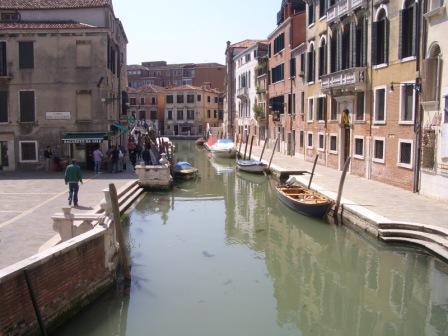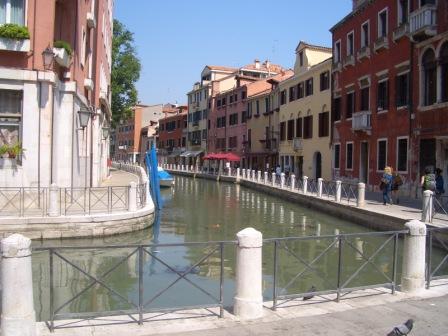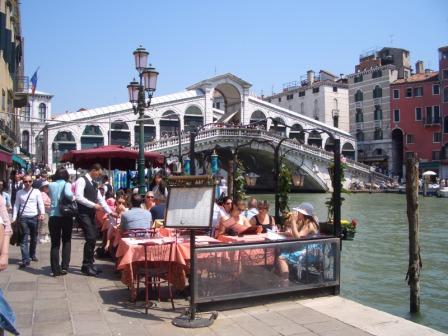 larger squares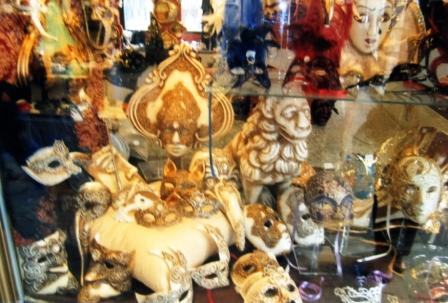 carnival masks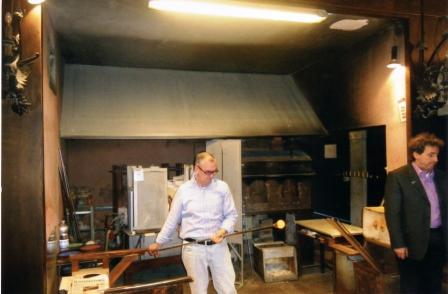 Murano glass demonstration
Of course in Italy there are always Churches and Venice is no exception. Below are two of Venice's many churches showing different architectural styles.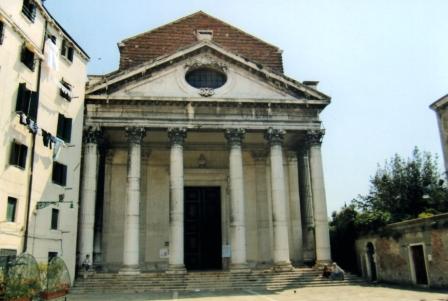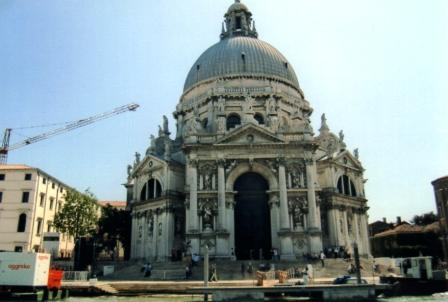 No trip to Venice is complete without a visit to St Mark's square on San Marco Island. You approach the island by water carriage and it appears to magically rise from the sea. We arrived in Venice the day before Pope Benedict was scheduled to say Mass in ST. Mark's Square. A red canopy and platform were already set up for his arrival and about 250,000 people were expected to attend the Mass.

San Marco Island appears to magically rise from the sea
photo by Rich Steo
Below: platform set up near the Doge's palace, town hall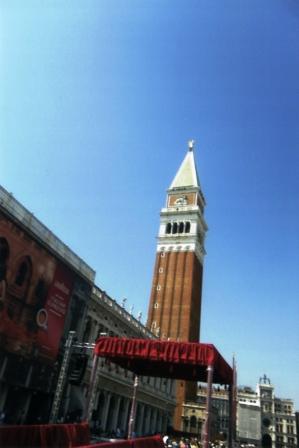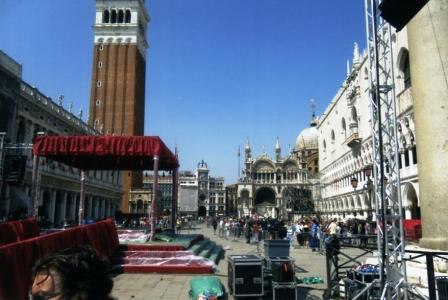 Below are scenes of St. Mark's square, Doge's Palace and Cathedral. The bronze horses, of which the originals are in Cathedral, were looted from Constantinople during 4th Crusade. Originally they were part of the Hippodrome of the Byzantine City. Since the Doge's Palace is now town hall and the Basilica is also there, weddings sometimes take place throughout the day.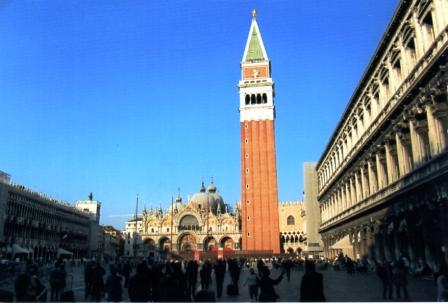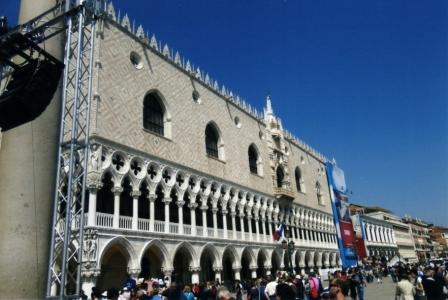 St. Mark's square Doge's Palace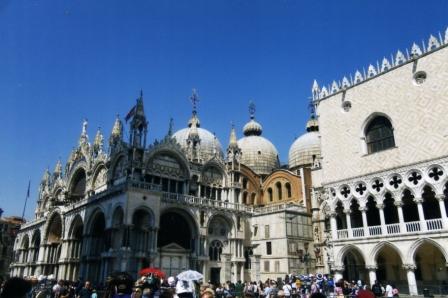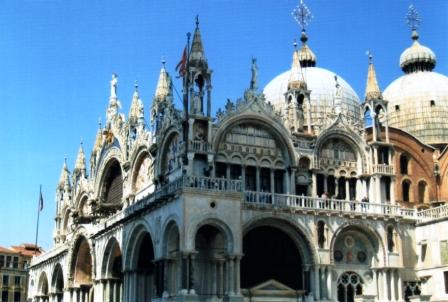 Cathedral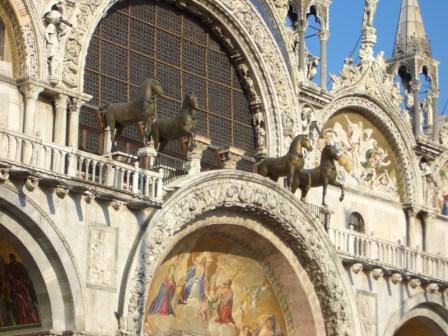 Close up of bronze horses
photo by Rich Steo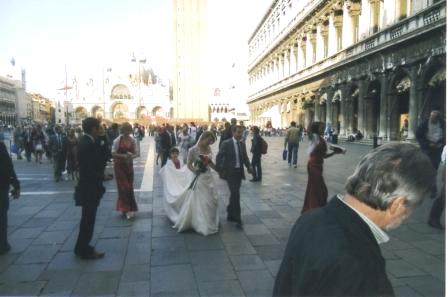 weddings
As evening approached we had dinner at a canal side restaurant on San Marco Island. One of the interesting features of the restaurant was its extensive collection of ancient weapons. Following a great meal we boarded a water taxi and returned to our hotel for our last night in Italy.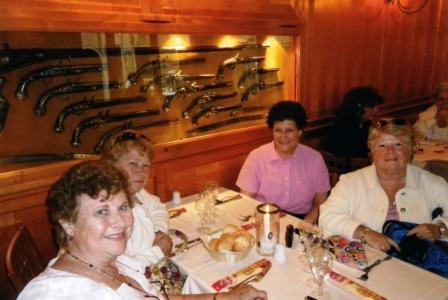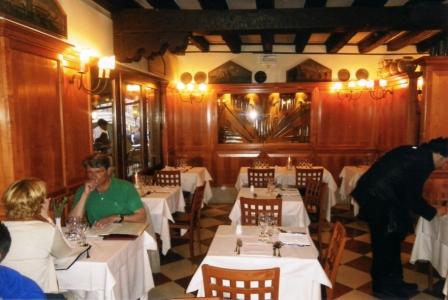 canal side restaurant on San Marco Island
© San Felese Society of New Jersey